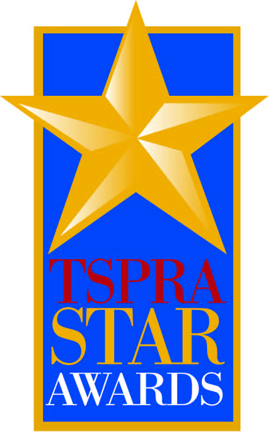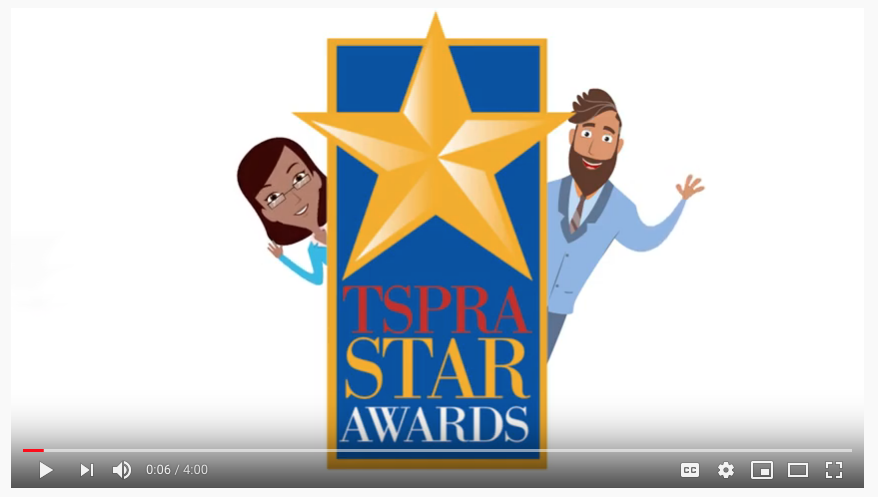 The deadline to enter this year is 11:59 p.m. Monday, November 4, 2019.

Please read through all the information before you begin to enter. Entry mistakes could cost you getting an award. You can read the information here on the TSPRA website or go to the awards system platform and read it there when you log in. The log in for the awards platform may not be the same as your TSPRA member login.

To login to the 2019 Star Awards platform click here.
Go to the link for the Star Award Archive to view winner's books, press releases and available galleries.

TSPRA's annual STAR AWARDS provide recognition for the outstanding education communications and projects of our members. Independent, impartial judges evaluate each work and project based on set criteria and they award Gold, Silver and Bronze Star Awards, as well as Best of Category, Crystal and Platinum Certificates of Merit, Crystal Commendations and the Platinum Award for an all encompassing, year-long communications project.
The deadline to enter this year is 11:59 p.m., November 4, 2019. Judging will take place November through January. The awards are presented at the annual Star Awards Celebration held during TSPRA's Annual Conference in February.
Only TSPRA members who have paid their dues are eligible to enter.
All names listed on an entry must be TSPRA members.
Crystal and Platinum Awards are sponsored by Intrado SchoolMessenger.