For a complete list of Key Communicators click here.

Northside ISD's Pascual Gonzalez
named TSPRA's 2014 Key Communicator
TSPRA President Denise Blanchard presents Pascual Gonzalez with his 2014 Key Communicator Award at a Northside ISD board meeting.
2014 Key Communicator Award
Sponsored by
SchoolMessenger's Nate Brogan (right) and TSPRA president Denise Blanchard present the 2014 Key Communicator to Northside ISD superintendent Brian Woods, who accepted on behalf of Pascual Gonzalez at the 2014 TASA/TASB Convention.
See Pascual's video acceptance speech below, or scroll to the bottom to watch the entire 2014 Key Communicator presentation.
The Texas School Public Relations Association has named Pascual Gonzalez, Executive Director of Communications for Northside Independent School District in San Antonio, as the recipient of the association's 2014 Key Communicator Award. Gonzalez receives the award in recognition of his continuing contributions as a spokesperson, mentor and leader for public education and the school public relations in the state of Texas.
Gonzalez will receive his award, sponsored by SchoolMessenger, from TSPRA President Denise Blanchard at the 2014 Texas Association of School Administrators/Texas Association of School Boards Convention, to be held in Dallas from September 26 through 28, 2014.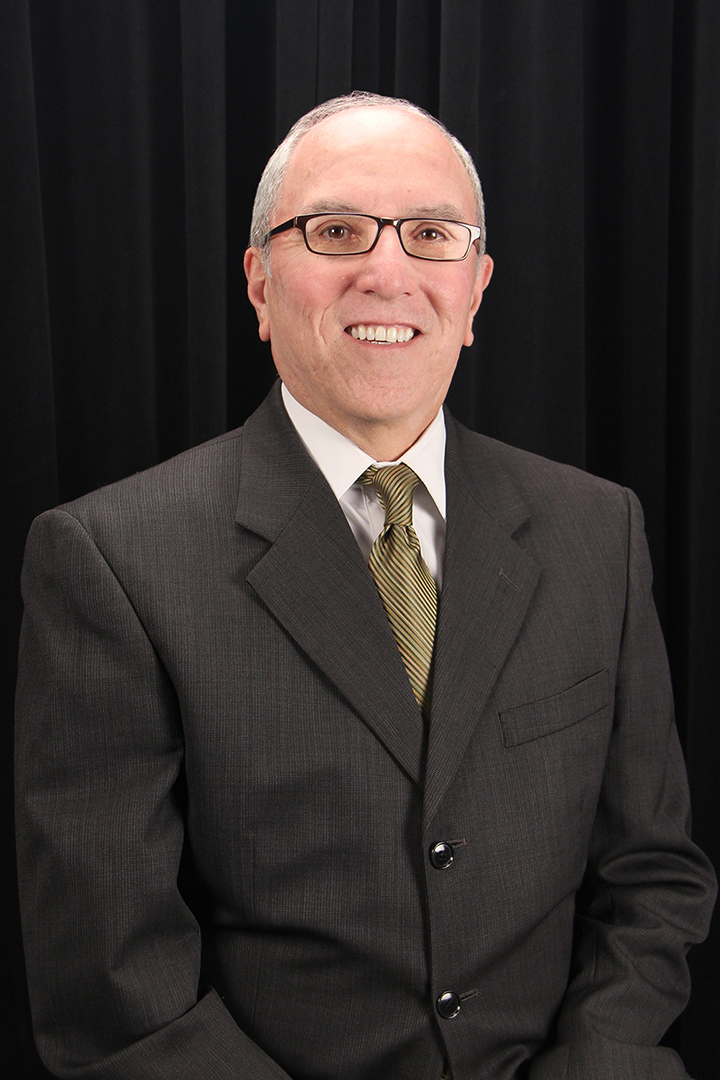 "TSPRA is delighted to be able to honor one of our own as the 2014 Key Communicator," said TSPRA President Denise Blanchard. "Pascual's devotion to public education and school communications throughout his career at Northside ISD is without parallel."
Gonzalez has spent his entire career in Northside ISD, beginning work in 1976 as an English teacher before serving as Assistant Director of Public Information for ten years before becoming Executive Director of Media and Technology Services.
Since Gonzalez took over as Executive Director in 1998, Northside ISD has grown by more than 50,000 students, from 61,330 to an expected enrollment of 103,500 in the 2014-2015 school year. During that time period, the district has passed six consecutive bond issues totaling more that $2.5 billion and opened more than 50 new schools.
"A district of NISD's size presents huge challenges for administrators, but Pascual has done a magnificent job of both advocating for its students, teachers and staff, as well as keeping the public informed of their great accomplishments," said State Senator Leticia Van de Putte.
Gonzalez is known both throughout the San Antonio area and statewide as a go-to source for explaining complex educational issues in a voice that's clear, knowledgeable and professional.
"I can say absolutely unequivocally that Pascual Gonzalez is the most impressive communications professional and spokesperson I have ever worked with," said Jenny LaCoste-Caputo, Executive Director of Public Affairs for the University of Texas System and a former education reporter and editor at the San Antonio Express-News.
Gonzalez also uses his experience and insight in his role as a mentor to many of the school public relations professionals across the state. Whether new to the profession or a veteran communicator, colleagues from throughout Texas know they can turn to Gonzalez for input and advice on the issues facing their district.
"Everyone seems to have Pascual on speed dial. From members of the media, to his colleagues at other school districts to our principals and key staff, when an issue arises or advice is needed, Pascual is the one we call upon," said Northside ISD Board of Trustees President Robert Blount, Jr. "We value his experience, rely on his superb judgment, and admire him for his ability to share the messages of Northside ISD and public education to our audiences."
A longtime TSPRA member, Gonzalez has been a presenter at the TASA/TASB Convention, TASA Midwinter Conference and Summer Leadership Institute. He served as president of TSPRA from 2004-2005, has been honored as Public Relations Professional of the Year by the San Antonio chapter of the Public Relations Society of America and was awarded a National PTA Life Membership by the Northside Council of PTAs.
"Pascual represents all that is good and right about school communications," said Jon Dahlander, Executive Director for Communications Services at Dallas ISD. "He is the leader of a tremendous team and a role model for our profession."
For the fourth consecutive year, SchoolMessenger is serving as the Key Communicator Award sponsor. SchoolMessenger is a strong supporter and valuable tool for school districts throughout Texas, and TASA/TASB conference attendees are encouraged to visit their booth at the Dallas Convention Center in September.
Brian Morris of Lubbock ISD chairs TSPRA's 2014 Professional Awards Committee, which includes Tim Carroll, Allen ISD; Lynda Queen, ESC Region 16; Mark Kramer, Channelview ISD; Kristyn Hunt, Port Arthur ISD and Adam Holland, Longview ISD. For more information, contact Linsae Snider, TSPRA executive director, at 512-474-9107.